Instant dispatch
Efficiently manage all your dispatch operations with our intuitive & interactive dashboard on both mobile and web applications along with our Delivery Route Planning & Optimization Software.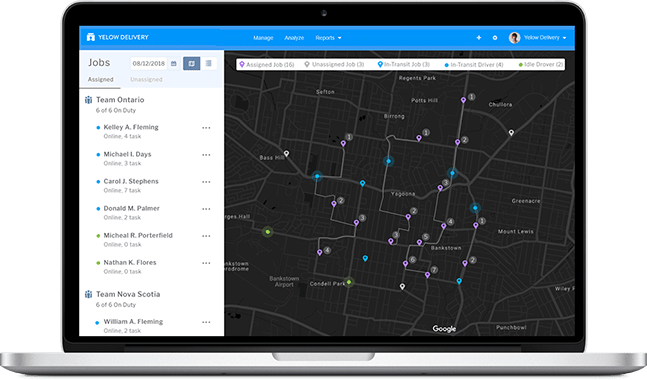 Easy route optimization
Route optimization helps you to discover efficient routes by taking factors such as traffic, time, and capacity under consideration.
Hawk-eye view
Hawk-eye view allows you to focus on all your major priorities along with searching queries with the help of status, time, and team filter.
Automatic dispatch
Reduce labor cost and service time with our automatic dispatch system to assign the most suitable driver for the right task and at the right time.
Make your drivers life simple, easy, and convenient
The driver app of our last mile delivery solution has an interactive and intuitive UI along with several advanced features that makes their life easy.
Onboarding
Fixlastmile's last mile delivery software has an Intuitive, interactive, and simple user interface for both Android and iOS which makes the process of onboarding extremely smooth for new drivers.
Real-time data
Get real-time data such as customer info and order. Moreover, with real-time tracking, the drivers can avoid areas of high traffic and opt for better & faster routes to achieve high accuracy and precision.
Proof of delivery
With our last mile delivery solution you can improve productivity and ensure accountability with the help of detailed task history and comprehensive driver performance metrics.
Analyze
With our last mile delivery solution, the execution of the completion requirements becomes extremely easy via in-app collections of notes, barcodes, signatures, and photos.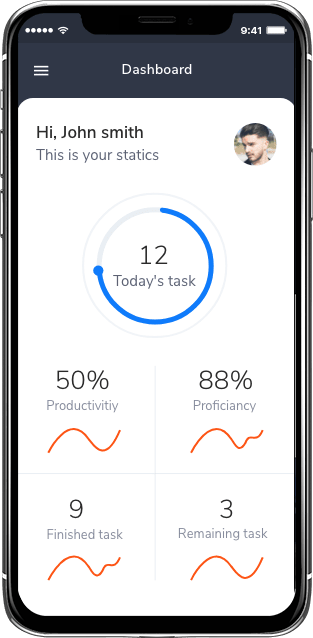 Satisfy your customers
Delight your customers with strong feedback procedure, real-time updates, and integrated customer communication.
Customer communication integration
With our solution, you can enhance the customer communication by allowing them to contact their dispatchers, drivers, and call centers with just a single tap. You may keep calls anonymous for safety.
Track your drivers in real-time
With our real-time delivery tracking system, you can provide your customers with real-time driver locations and ETAs which are presented in an aesthetic and responsive web tracking experience.
Feedback collection
Customer feedback is very crucial and hence we provide you with a feedback form in which all your customers can give reviews about their experience with your service.
Automatic notifications
Keep your customers updated by sending automatic SMS notifications in real-time. Inform them about when the delivery started and when will it be expected to arrive.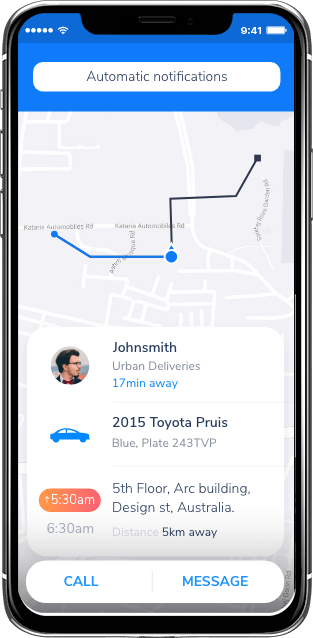 Insightful reports & analytics
Our last mile software includes reports & analytics which provides you with pivotal data presented in a graphical form. This data is critical as it helps you to take insight-driven business decisions.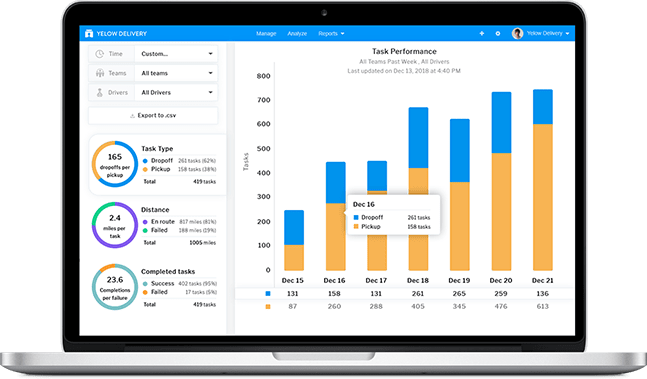 Audit your key metrics
Envisage all the crucial metrics like distance traveled, on-time rates, service times, feedback scores, and more.
Heat maps
It helps you to plan as it tells you what is likely to happen by generating descriptive and predictive analytics.
Advanced reports & analytics
Our reports and analytics provides you with indicators that tell you how bad or good you are performing.
Upgrade your last mile deliveries now
"Experience the boost in your last mile deliveries
by availing your 14-day free trial.
Start free trial

Integrate with Fixlastmile
Our solution Fixlastmile is easy to integrate with your existing tools. This is makes it extremely easy for anyone to launch a delivery operation. With this you can import excel files or CSV. You can also use Zapier to integrate several third-party apps like Google sheets and shopify without any coding. To achieve complete control, you can integrate it with our developer friendly API.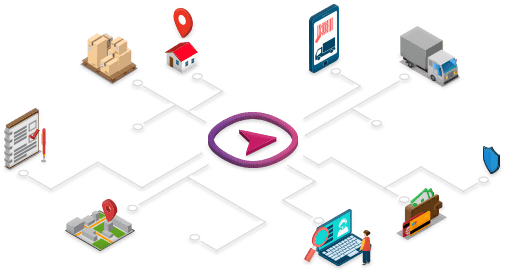 Additional benefits that you must see
Our last mile delivery solution has several benefits that makes it an inevitable part of logistics and supply chain business. Have a look at some of our additional benefits.
Visualize route planning
With our last mile delivery app, you can envision and compare all the planned routes against the actual routes on the map interface to identify the bottlenecks.
ETA calculation
Calculate real-time estimated time of arrival (ETA) with our last mile delivery system along with real-time re-routing and delivery route optimization.
Works well in poor data
With our last mile delivery software, there isn't any dependency on the internet. Our system can also work in the areas having low data penetration.
Transparency
We made mandatory phone call to the customer a standard procedure. Due to which your businesses can get real-time updates on your inventory status.
Manage multiple orders
You can apply your custom delivery planning logic which can create shipments pertaining to the same delivery time slot from the application's backend console.
Update data automatically
With our solution your agents no longer have to slog through the data. They can simply update all the data automatically by an IVR call.
News and Blogs
Dive into our expansive blog to find the newest understandings and detailed knowledge regarding last mile delivery systems.
Get in touch with us for demo