Businesses need to adapt to the pace of quickly changing customer demands to stay on top. And with competition aplenty, a miss in the service may prove fatal. This is true especially for eCommerce and courier businesses as it is not only the quality of products and faster delivery but also meet customer expectations at the delivery.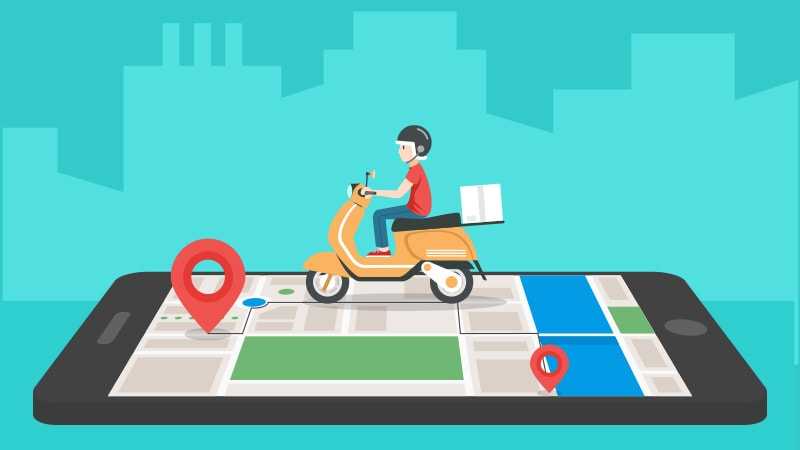 The margin of error is very thin and competition can catch up the heat anytime so you need to work on your delivery as well.
For instance, a customer may want to change the delivery schedule due to their unavailability or need it at a specific time. You need to have the last mile delivery solution in place for that.
This is where route optimization comes to play to enhance the last-mile delivery operations. The automatic route optimization system helps you to put the entire delivery routing on an autopilot mode for a timely delivery.
The need for the last mile delivery is increasingly high these days due to urbanization where customer demands make optimizing the last-mile delivery a little more complex than before. However, most of the eCommerce companies lack the tools and capabilities to feed any customer-specific requirements.
Read More: A comprehensive guide on last mile delivery solution.
This is mainly due to constraints that prevail in an operational environment like time window and congestion patterns becoming a major roadblock to delivery plans.
If one has to take this into account then it gets imperative to understand this study conducted to know deviation by delivery troops and why last-mile delivery.
Our research project by MIT studied the extent to which delivery crews deviate from the predefined sequence stops coming in their route. Additionally, this research the reasons behind the deviations and how it affects finances.
Now let's see how route optimization enhances the last-mile delivery operations.
How last-mile delivery operations are enhanced by route optimization
Enable real-time tracking via a map
Integrate real-time mile tracking using a map interface to let your users track real-time delivery notifications and movements.
Leverage hardware-agnostic platform
It is best to create a real-time delivery tracking application that is hardware-independent leaving only a negligible impact on the battery life of users' smartphones and also easy on your systems.
Delivery Optimization
Create a delivery route planning to test the resource capacity using the last mile route optimization software that helps to streamline the distribution models. This includes utilizing all the single and multiple pick-ups along with single and multiple drop algorithms.
Calculate ETA real-time
Get the most out of real-time delivery route optimization and give users the updated Estimated Time of Arrival (ETAs) by analysing the current route conditions.
Keeping Delivery Proof
The point of sales can be any – cash on delivery or card swipe, getting an electronic proof of payment and delivery at the last mile completes the entire circle which may include the timestamp, signature and even the geo-coordinates.
Interactive dashboard
Analyse all the work done by your delivery partner using the interactive dashboards of last-mile delivery software which can be customized to include the planned vs SLA comparisons and heat maps.

Enable dynamic re-routing
Give the power of dynamic re-routing to your customers by simplifying the delivery solutions for changed addresses, traffic and even the weather conditions.
Visualize your Delivery route planning
Our last-mile delivery app allows clients to visually compare the planned route against actual route on a map interface and identify bottlenecks
Identifying and eliminating bottlenecks involved in Logistics Analysis
Last-mile delivery involves almost 30% of logistics costs and therefore having the route optimization to cut that down makes a lot of sense. Enable your dispatch management system with an efficient route optimization software to automate delivery routes.
Such optimization helps to utilize the resource capacity at its best saving up to 20% by reducing the travelled miles for delivery and efficient resource planning. Get the best software for route optimization that helps in delivery tracking and gives you control over the deliveries.
An ideal last-mile delivery operations software also integrate with mobile apps and enables cloud-based planning for engine optimization. Now reach out to your targeted customers with efficient dispatch management for delivery satisfaction.
The last mile shipping and delivery matter the most at customer end and keeping them updated in real-time is possible through last-mile planning.
Such planning involves infrastructure for enabling the accurate route deviation alerts, real-time tracking, and pop-up notifications on their smartphone with every moment in the delivery.
Using logistics analytics and real-time route optimization will meet SLAs more often than before by simply identifying the bottlenecks existing in the current last-mile delivery network.
Read More: Role of last mile delivery in enhancing the retail customer experience.
Integrated Fulfilment Network Design
The key to a successful last-mile delivery optimization lies in designing a fulfilment network that is customized as per delivery norms promised to end-users. Such a network should boast all the necessary service requirements which can impact an online conversion.
Ensure that while designing a network you consider integrating the supply chain management and category management to balance the possibilities and needs adequately.
Remember that all the products and customers are distinctive so this will require some assortment based on segments. Such classification will help to identify and deliver the packages as per the customer requirements with a thorough consideration of lead-time, shopping basket composition and willingness to pay.
Best if you can figure out these segments to explore more ways of providing the last mile delivery without compromising on any of the required steps in supply chain management. The route optimization then blends in with your delivery system to a tailored last-mile delivery system.
Consider factors like cost-to-serve, lead time, route and operational complexities before jumping in to create the last mile solution.
Conclusion
Alas, it all boils down to the last mile delivery when it comes to making a difference in the business while standing out amongst the competition. Effective optimization will need proper assortment in terms of reviewing the service levels Identification and improving the cost actions.
This requires keeping a strict watch on the performance to monitor the enabling technology. When it comes to managing delivery operations, planned routes, and timely deliveries, route planners are the way to go. Every business is different, but there is no doubt that route optimization software will have a significant impact on your delivery operations and keep your company competitive.
Another advice before implementing any real-time delivery tracking application is to keep basic route planners at bay. This means, getting to the route optimization through Google Maps as well. Understand that Google Maps is for individuals from Point A to Point B and maybe the junctions.
But then it is not ideal when there are multiple locations involving multiple drivers. There are a plethora of benefits when you implement route optimizer but only if approached with care and caution.