No matter, what business you're in, one of the major objectives is always to minimize the cost and increase efficiency and productivity. If we consider the logistics and the supply-chain business then it's the last phase which is unarguably the most important and most problematic of all. Since it's the last phase of the process; it's called the last mile delivery. But why is the last mile delivery so important?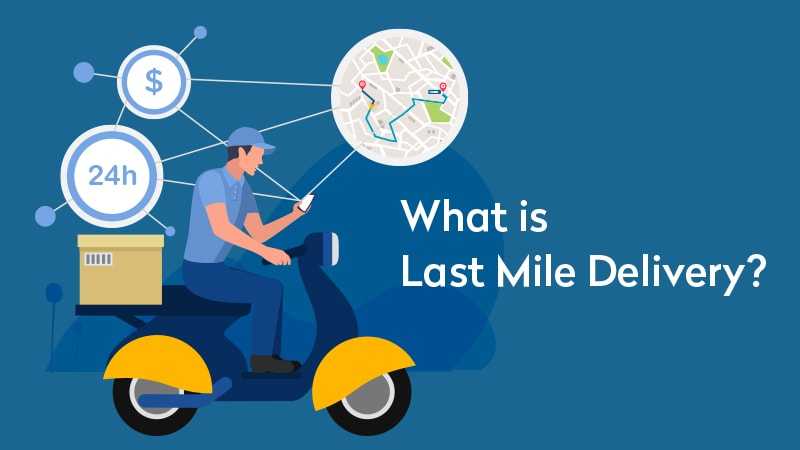 Well to understand that first, we need to understand what it actually means. Last mile delivery can be simply defined as the transportation of goods from the hub to the final destination. From the definition it sounds like a simple task, so why is it so important?
For starters, it's the face of your business. How you execute in this phase will have a huge impact as it will be the only impression that you'll leave on your costumers. Last mile delivery is also important when it comes to the economics of the logistics and supply chain business. It's important because it constitutes about 30% of the total supply-chain costs which is almost one-third of the total cost.
So, the next question which arises is that how can you optimize your last mile delivery to gain higher efficiency and profits. And the answer to that question is Fixlastmile.
Fixlastmile is a robust and leading last mile delivery solution that comes with a number of advanced features like auto-allocation, route optimization, delivery route planning, real-time delivery tracking, and many more.
Fixlastmile is a versatile last mile delivery software as it can be used to optimize last mile delivery of a number of businesses of various industry verticals. Some of them are mentioned below:
Food beverages
Courier & parcel
Plant delivery
Water delivery
Retail
Medicine delivery
Laundry
Workforce management
FMCG delivery
It can be easily incorporated into an existing system where it streamlines the last mile delivery phase to offer rich customer experience increased efficiency & productivity of the delivery business.
We are living in the age of digitization, where everything is available on our fingertips. We can buy any product and access any service by just making a few taps on our smartphone. Ecommerce serves as the best example. Who would've thought a decade ago about the same day delivery or a drone delivery?
But the customer's urge for instant gratification has compelled businesses to make their last mile quick, convenient, and simple.
Nowadays, a logistics or a supply chain business can't survive by delivering shipments in weeks. That's the reason why it becomes almost compulsory for all such businesses to have a robust last mile delivery application in place. And Fixlastmile is the perfect solution that can help those businesses achieve the same.
To make you understand about the phenomenon of last mile delivery and all the aspects related to it like the challenges, features, benefits, and many more in a better way, we have created a step by step illustration that will help you to visualize the last mile delivery operation in a better manner.

Conclusion
Running a supply chain and logistics business is not an easy task, especially when the demands of customers are constantly on the rise. We understand this fact very well and that's why we have come up with a last mile delivery solution that enables to delight all your customers with lightning fast delivery.
Get Fixlastmile's last mile delivery solution now and experience the difference as it streamlines your entire operations and increases your profits with the help of its advanced, reliable, and cutting-edge feat
We Allow You to Repost This Image on Your Site (copy code below):
<div style="clear:both"><a href="/blog/solve-last-mile-delivery-problems-with-fixlastmile/"><img src="./solve-last-mile-delivery-problems-Infographics.jpg" title="solve-last-mile-delivery-problems-Infographics" alt="solve-last-mile-delivery-problems-Infographics" border="0″ /></a></div><div>Courtesy of: <a href="/">Fixlastmile</a></div>